In search for bands and artists in order to record something together in the studio (fun and educational for them as well as for me) I received an email on august 7th from Dennis van Eckeveld. He and his friend, Bettina Witteveen write songs together, and after a little conversation by email I receive a rough homerecording of a song. Definitely worth it to make a professional recording of.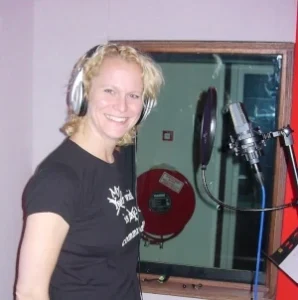 Together they wrote a few more songs, and on august 19th we meet in SAE's SSL studio in Rotterdam to record the song Caught. After three hours we recorded enough for me to mix in Logic.
I finished mixing ten days later, with a very nice result! 2 little errors in Dennis' guitarplay, the perhaps a bit unsteady singing of Bettina in the beginning (no need to Bettina: you have a beautiful voice!) and a de-esser that I might have adjusted a bit better, but it's hardly worth mentioning it.
Minor detail: the light in the vocalbooth was broken, and a spare lightbulb was nowhere to be found. Bettina did her job in shimmer, barely able to read the lyrics 🙂
Afterall, it was a nice evening with two nice persons that are to modest of their music. I hope we'll meet again in a studio!